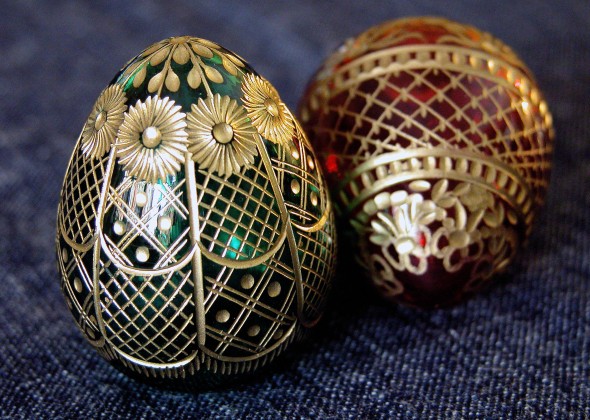 Real Estate Investment, a second look at the RISK factor
Generally, when acquiring real estate properties, investors usually put down certain percentag Down Payment and finance the rest.
Astute investors and bankers will always keep the "Market Risk" in mind when considering any type of investments.
"Always cover the downside first, and the profit will take care itself."
Real estate market just like any other free markets will has it's up and down, affected by economy, interest rate, supply and demand conditions and even seasonality.
However, when the property price fluctuating, the first part of the equity being affected will be the down payment part. In the case of price drifting down, the equity portion which the banks or lenders finance will hardly ever been affected.
This is what general public never taken notice of: "The downpayment is the most risky part of real estate investment".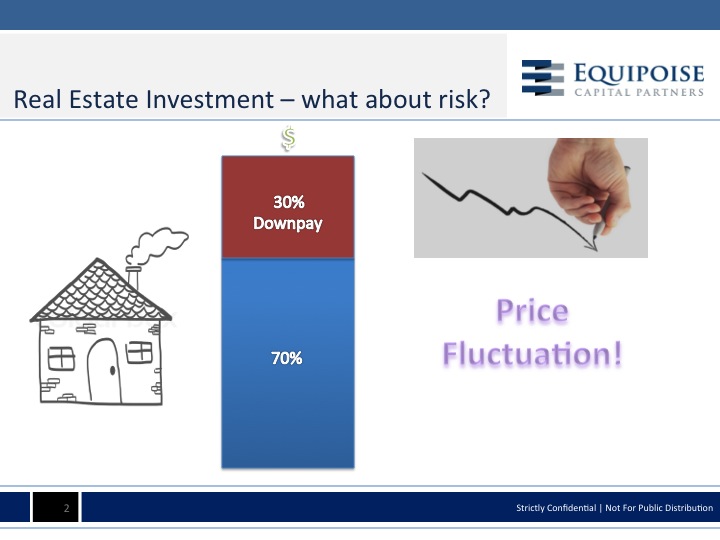 On the other hand, BANKS (Lenders) – the most successful business model in mankind written history, will always be in the position of least susceptible to market risk. The INVESTORS have always been the "Risk Bearer".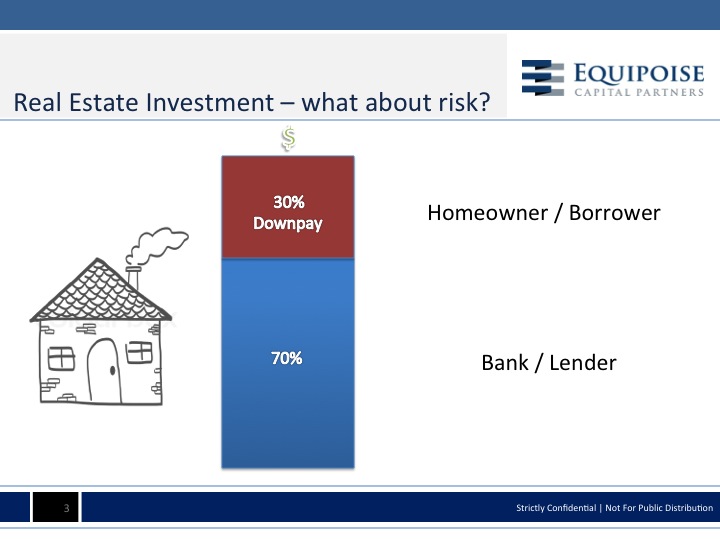 However, intelligent investors applying certain principle will be able participate in all kind of investment activities, while enjoying similar returns that regular investors are obtaining, yet having minimum risk exposure just like the banks.
Interested in finding out what that PRINCIPLE is?